Hey
We've made a new game prototype. This one's called
Horror Tactics
and is a game about moving a squad through a dangerous place while always keeping your back clear.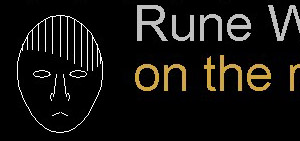 You can download it here:
http://www.oxeyegames.com/files/HT/HorrorTactics.zip
Requirements:
Windows 2000/XP/Vista/7
A monitor that can fit 1280 screen width
Copied from the readme:
Code:
CONTROLS

You move one squad member at a time using the ARROW KEYS. The member will run as
fast as possible, but will not be able to shoot while running. Press and hold
SHIFT to move more carefully. When you hold shift the squad member will keep his
facing.

Switch between members with TAB or the number buttons (1 through 8).

The squad members will fire their weapons automatically when they have an enemy
in sight.

To move down or up through stairs, move the member so that he touches the stairs
and press ENTER / RETURN.

Note that it's very dangerous to go to a new floor alone, so you can also hustle
your whole squad by grouping them close to the stairs, and then press SHIFT+ENTER.


EQUIPMENT

The RIFLE is carried by privates. It's probably the best weapon since it can hold
off large numbers of ghosts.

The SHOTGUN is used by the captain. It's slower, but has the benefit that it will
almost instant-kill enemies that show up around corners at close range.

The PISTOL is the worst weapon. It's only useful in self-defense. It's carried by
the medic and the communications soldier, since they need a free hand to operate
their other equipment.

The SCANNER is carried by the communications soldier, and is used to give hints
about the enemies' movements.

The RESTORER is carried by the medic and will heal any soldier that is standing
directly in front of the medic. The medic will also use the restorer to heal
himself.

Things I forgot to write about but am to lazy to re-upload:
F11 - Take Screenshot
Alt+Enter - Switch to fullscreen
The whole prototype is written in Lua, so you can edit the source files if you want to adjust difficulty or other settings.