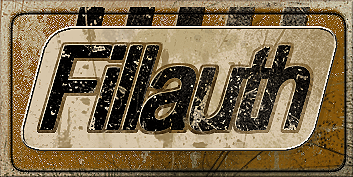 Download:

Features:

Original story
Incredible Original Music
A large world to explore with lots of cities
Dialogue & Bartering with NPC:s
Lots of items to find
A highly developed map editor
Open source
This is our second competition entry for the "Bootleg Demake" competition at The Independant Gaming Source. It is a demake of the post-apocalyptic rpg Fallout by Black Isle Studios. If you never played fallout, it was one of the great rpg's of the 90's which fashioned a retrofuturistic post-apocalytpic open ended game world – in other words, it was damn cool!
Technology wise, we aimed mimicking early 90's, going as low as to 160×120 resolution to get the colour depth up! As for the game, we tried to focus on the atmosphere and setting more than for example combat or rpg elements. In the prototype you will be able to explore Great Britain, in a post-apocalyptic, post-epidemic world where most humans have been forced to become cyborgs in order to survive. In this world you talk, threaten and barter your way to riches and fame. But you will not be able to kill anyone, or gain experience points and levels.
Please notice that this game is not complete. It is a prototype, and thus there might be times when you will feel content lacking.
To access the mapeditor, you will need to open the Daisymoon folder and edit the file called "main.lua" in which you will need to change "_enableDev = false" to "_enableDev=true".