May 5th, 2015
Hello!
This is a quick update to the state of "more than four xbox controllers in cobalt".
Due to the comments on the last post, I realized the fix was rather trivial.
In v125 all xbox controllers after the forth will instead be added as direct input devices. This means they will be slightly less featured, lacking force feedback and worse analog trigger support. But it will work: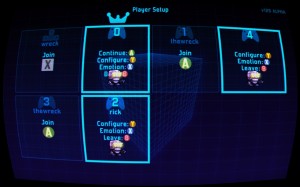 I tried this with 4 wired xbox 360 controllers, and 1 wireless xbox 360 controllers using a usb-dongle receiver.
/thewreck