February 7th, 2008,
Dawn of Daria
,
History
,
Whispers in Akarra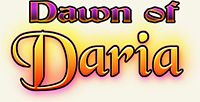 During the last year I have tried to write a small update on the development of Dawn of Daria every week. This update was posted as the "Monday Dev Update" in the development forum of www.DawnOfDaria.com. The most recent version of the game was released in December 2006, so it has been a while since this update contained any real Dawn of Daria news. Over the year, the readers of the update have become more and more irritated by this, which is sometimes reflected by their replies. I have thus decided to cease with the monday dev updates for a while and only post there when we have relevant Dawn of Daria news to tell.
Dawn of Daria is a dear project to us, and it's interesting to see how it has affected Oxeye Game Studio and the development of our games. This story goes back to 2001, when I was living in Stockholm and working for Oblivion Entertainment…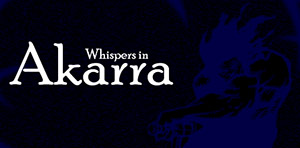 In September 2001 I began writing down the first ideas for a game that would become "Whispers in Akarra." If you haven't heard of it before, it's a 2D online role-playing game with simple (but charming!) graphics. Akarra.net is being built to act as a portal for everything Akarra-related.
In any case, this game would – like many projects do – grow, peak and decline. The most talented team members of Akarra, thewreck and Kinten, wanted to make their own game when Akarra failed. They had access to the game's source code and began working on Dawn of Daria. With this they became – regardless if they liked it or not – the inofficial sequel to Akarra. The community was quite active for a year or so.
Some time later I decided to allow people to use the Akarra server and game tools, and a number of shards were started. This spawned an interesting time of intrigues and conflict, which wasn't exactly helped by the fact that I later sold the source code to one of these projects. During this time Dawn of Daria also became an Oxeye Game Studio project. There were many reasons for this, but thewreck was already an Oxeye member and I wanted to help developing Daria, so it felt natural.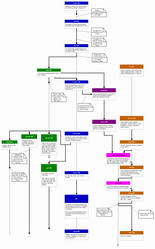 I will write some articles about these projects and the people behind them. Since I haven't met most of these people in real life, the information I have about them is based on hearsay and rumours, so please let me know when I'm mis-informed on a subject. Click on the timeline to the right to view the timeline in full scale. Who said time is a straight line?

/jeb