February 18th, 2014,
Cobalt
… and counting!
It has been a long time now, but Cobalt is shaping up to be an awesome game! The game modes are great, we've got a bunch of maps, and the single-player adventure is well in progress. We've also got an Xbox 360 and PS3 release in the pipe with the help of FatShark and Mojang. Yes, it means…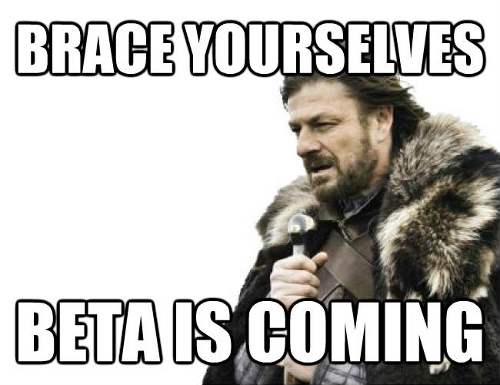 We haven't decided on a date yet, because there are still a few things that needs to be done (improvements to the engine and Mac build, for example), but it's getting there. A reasonable ETA is "some time in March".
However, the main reason for this blog post is to inform you about a few changes to the release schedule that we feel are necessary. The first change is that the Linux release will be slightly delayed. Instead of being out alongside the beta release it will be out sometime during beta. The simply reason is that we don't have time to do the necessary porting and build management right now. Thankfully the game should run fine in Wine while you wait.
The second change is that we will drop the in-game map sharing feature. It may return at a later stage, but right now it's nothing but an obstacle to the development of the game. We recommend getting maps manually from community-organized map sharing sites, such as Northcode's Cobalt Vault or the maps forum section.
Give us feedback in the comments, or tweet us at @vraket, @Kinten, @jeb_, and @OxeyeGames.
Cheers!