February 15th, 2008,
Harvest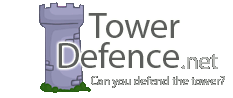 Harvest: Massive Encounter has been added to TowerDefence.net's game list. The game seems to be quite popular there, getting a lot of downloads and a good rating! The game is listed as "Harvest Tower Defence". A typo or a clever marketing trick? Who knows?

We're looking forward to see how the full version is received, only a few more weeks now!
/jeb