February 22nd, 2008,
IRL Adventures
,
Indie Life

During last year we had an office in a barracks owned by the university. This was a great opportunity for us to try working together in a shared environment. Unfortunately this offer was only available for up to one year, so we had to move out sooner or later (we managed to get an extra two months, muhaha). Since we didn't want to go back to working from our own appartments, we looked for a new office, and found one not far from where we had been.
Two weeks ago we moved our stuff to the new place and I took pictures. Hit the jump to get it all!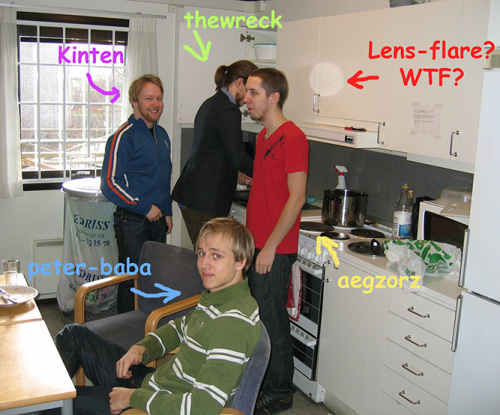 The last supper at the old office. Awesome kitchen! The frying pan was ours, so we took it with us. *giggles*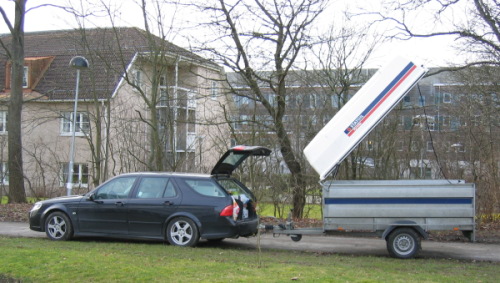 My steph-father helped us out with the move. We didn't really have much stuff, but managed to find enough junk to motivate the trailer.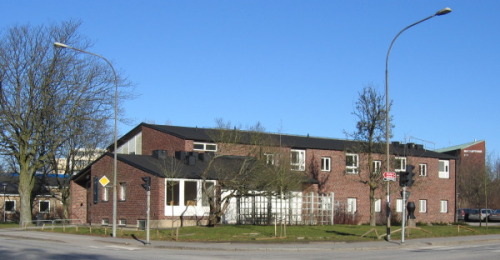 This is the new office as seen from the outside!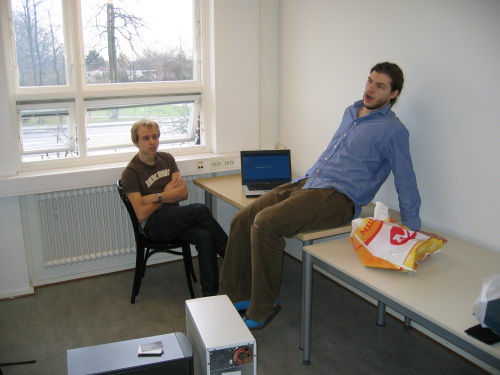 Peter and Daniel are getting the right feeling for the new room.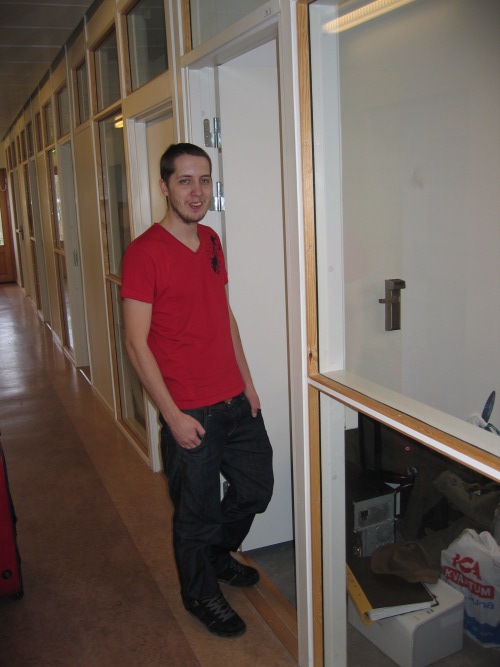 Alex (the Mac-meister) in the corridor.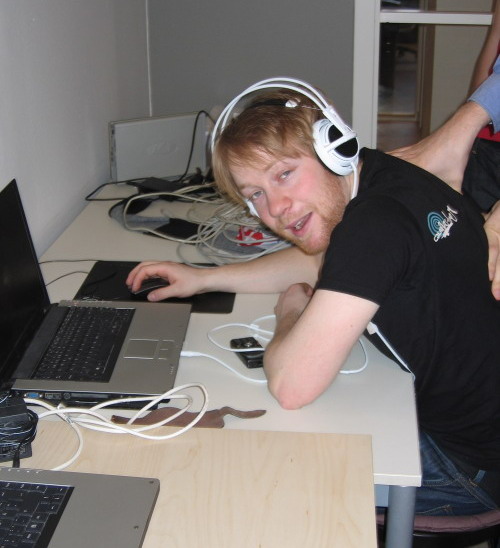 Pontus getting that special treatment from Daniel!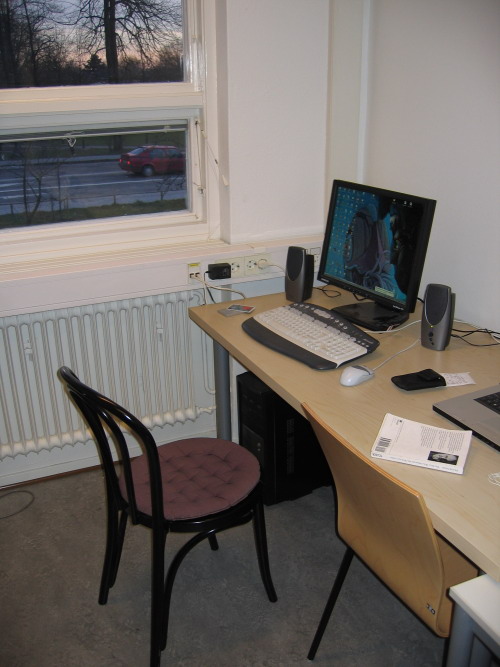 This is my new workspace. We really need new chairs, but so far we have to live with the Swedish crap from pi-kea.
All in all, we're pretty happy about our new office! It's so refreshing to get a new environment, and despite the small room, it really makes Oxeye feel like the next big thing!
/jeb