April 1st, 2014,
Cobalt
We have some good news and some bad news.
The bad news is, the beta has been slightly delayed. We have decided to move our focus to more realistic goals for the project, and skip platforms are not good for jump-and-run games, such as Windows and Mac. Instead, we proudly announce the good news: Cobalt is now developed for Gameboy! Hit the jump for more info and screenshots!
Here's a first preview of the new Cobalt title screen: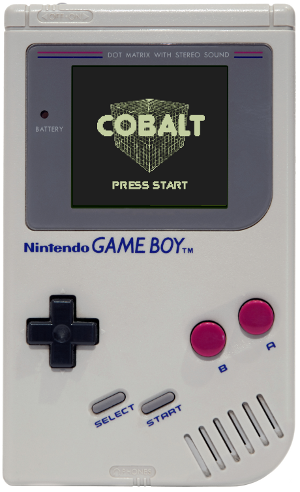 It took some effort to port our C++ and Lua-based engine "DaisyMoon" to run on the Gameboy's 4.19 MHz processor, but now all major issues have been sorted out. The game has been adapted to fit into the 8 kbit RAM (although we'll need to extend it using the cartridge options), and all artwork has been updated for the 2bit color palette (four colors).
The Gameboy has sold over 118 million copies, so the target audience is huge! Gameboy players are also used to twitch games, so Cobalt will fit right in. The game sounds and looks great on the device, just take a look of this cool screenshot!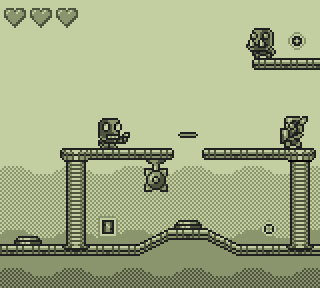 Obviously we'll support the Game Link cable, so you will be able to play Cobalt both cooperatively and head-to-head in action-filled deathmatch games.
Since we basically have to redo the game from scratch, we're hoping to have a final release date some time early 2015.
Please let us know what you think in the comments!
// The Cobalt Team
UPDATE: Yes, this was an April Fool's joke. Sadly.