August 28th, 2012,
Cobalt
,
Updates & Patches
Hi again!
We have updated Cobalt again! Hit the jump for the full change-log!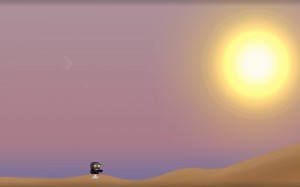 Change Log
Alterations:
Using shops, entering entrances, using buttons and such now uses an action called "interact" which defaults to "up" so that it can be changed independant of up.
Outdoors now has a climate settings which applies a general theme to the colors. Old style is preserved as "alien"
Added a reload-boost bonus that makes you reload faster if you press attack at the right time during the reload animation as indicated by a marker on the progress bar.
Reduced bullet time effect again for rail weapons to increase the level of action and decrease the time given to deflect.
Semi-fire style weapons have gotten a new behaviour where if you simply hold to shoot it will shoot at the old rate of fire, but if you tap it, you get a tiny bit faster. However, this comes at a certain disadvantage since the recoil will be a lot worse. Affected weapons: Matter gun, matter blaster, matter prototype, slugger revolver, slugger semi. While weapons like the rail defender shoot what could be considered semi fire, their rate of fire is not controlled by their trigger finger and thus not affected by this.
Different actor states like ducking, aiming and running and such now also affect the rate at which the actor recovers from recoil.
Made the charge bonus after a successful fully chargedpunch hit actually recharge the fist fully. In practice this means that if you get 1 such succesful hit, you can chain them up if you time the taps correctly.
Updated tutorial with new rooms and tweaked some other rooms.
Added "Reapply locale theme" under <Locales> to assist with generating new mountains.
Added a weird atmospheric actor.
Bug-Fixes:
Hack screen success now looks proper in higher resolutions.
Flashbangs work in shaders off
Destroying sentry catapults no longer result in a game crash
Recoded the conveyour belt physics so that they are less crazy with their speed adding.
The jump kick (and all in general) force on yourself when hitting stuff (like the floor) is not less additive and more balanced.
Fixed strange camera region behaviour