October 31st, 2012,
Cobalt
,
Updates & Patches
Hi! We have updated Cobalt to v115 Alpha. This is mainly a series of bug fixes for v114, but we have now also added the map competition winner map!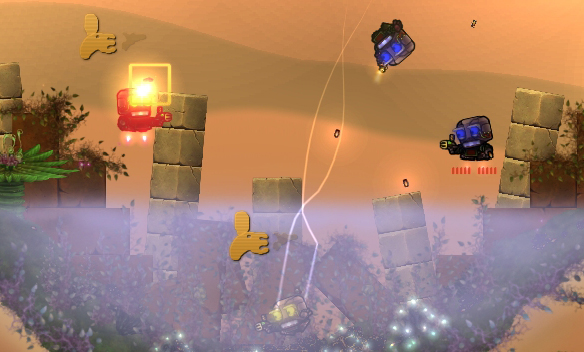 Hit the jump for the full change log!
Change Log
Alterations:
Added dm_oasisTemple by _SIM_
Added item spawning speed modification based on number of players. The settings can be configured in the game mode menu of the map.
Bug-Fixes:
Fixed not being able to use scroll-wheel in tiles browser.
Fixed not being able to press file after right clicking in editor.
Fixed size of search field in tiles browser
Fixed buying upgrades in shops not working correctly
Fixed switching from punch making the next item be angled incorrectly.
Fixed upgrades not showing cost after first level.
Fixed arms and similar not placing themselves correctly when flipping for one frame.
Fixed changing colors on tiles crashing
Fixed labSign tile
Fixed editor not defaulting to collision layer
Fixed editor camera default position
Fixed eyes and mouth profile colors not showing up
Fixed entering hack screen crash