October 29th, 2012,
Cobalt
,
Updates & Patches
Notice that we forgot to hide the adventure button, but trying to start an adventure will not work and will generate a bunch of error messages. This is known. It is not supposed to work yet.
Hi! We have updated Cobalt to v114 and this time aside from the bug fixes and tweaks (among other things fixing a horrible memory leak which caused the game to slow down to a crawl after some time of playing), we have mainly been working on things for adventure. This means that most of the things new, you will not really notice yet. These things include hulls, lots and lots of tiles, worlds with connected instances of stages and adventure with logic for everything related to the progress of that.
You will notice hulls here and there which we added for fun in some maps, just to see how they work in practice.

The added tiles are not used in any of the current maps, but here is a sneak peak of what is to come:

Behind the scenes footage of some of the new editing stuff: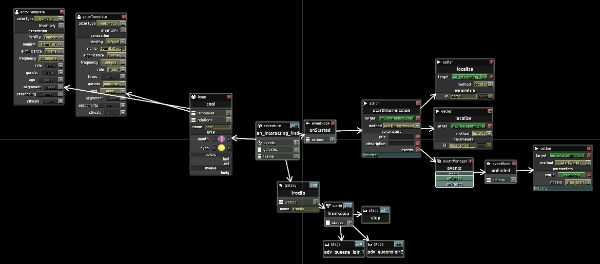 Hit the jump for the full change log:
Change Log
Alterations:
Flashbangs now disable the actor hud.
Rail weapon sway less severe and snappier.
Hull and equipment slots for metalfaces as well as started work on hulls and their effects on your characters performance.
Melee slot now only holds 1 item and will replace the fist when filled.
Items that you spawn with in deathmatch and ctp are now considered special, and will not be droppable. This means that for example, in dm_desert, instead of having fist and phaser, you will have phaser, and when you pickup the force device, you will lose the phaser and only have force device.
the shadow added to pickupables on highlight is now removed and replaced with a highlighting of the rendering color.
improved bounty feedback and made the delivery color dependant on the actor.
added option in profile preferences for switching to more powerful weapons on pickup.
Punch is not "PRESS TO PUNCH" instead of release and now always charging while equipped, but the effect feedback is just temporary to indicate when it reached max.
Adjusted ai move pathfinding and handling of the plug.
Bug-Fixes:
Fixed sounds playing despite the game being out of focus.
Fixed a bug related to shooting protection items.
Fixed music not playing on first map
Fixed a bug that caused the map theme outdoors to always update colors even when not needed.
Fixed a number of bug that caused actors with all related tables and a lot of objects to never become garbage collected. This caused the memory to continually build up over time, eventually causing performance problems and stuttering.
Fixed a bug that made custom tileset placers appear as black boxes
Crazy physical bug post deflection fixed.
Fixed a bug regarding jumping especially while walking up sloped and over peaks which would usually trigger a jump kick making the jump a rather pityful jump instead of what it should be.
Fixed crash bug related to semi cooldown
Fixed switching back to melee after throwing plug or big items
Fixed being able to exit jet bike