March 16th, 2010,
Gifts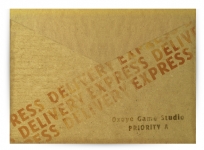 Just wanted to post a reminder that it's still not too late to get a real, snail-mail, postcard from us. We have 6 different variations of Project B-related prints. You will get one randomly chosen print, and a hand-written message from us (don't expect too much though, these take a lot of time to write).
You sign up at this page: http://www.oxeyegames.com/addresses/
Please remember to write your name with the address! If you forget to write your name, I'll send a postcard anyway, but I'm not sure how good the post office is at locating you. Guess it depends on if you are living in your own house or not

Also, you don't need to write anything in the name suggestions / comments box if you don't want to. In that case simply leave it blank.
/ jeb