April 28th, 2012,
History
,
Whispers in Akarra
Today it is 10 years since the first pre-alpha of "Whispers in Akarra" was released. Back then I was building the game on my own, but the project was shortly discovered by Kinten and thewreck, and the three of us are now the core of Oxeye Game Studio. I think I always will look back at this game with fondness. It may not have been the best game in the world, but we peaked at over 100 players online, and it's nice to say that you've made an "online RPG." Maybe we'll get the chance to revisit that area some time!
Hit the jump for some pictures!
This is what Akarra looked like back then (screenshot from pre-release 3, May 2002):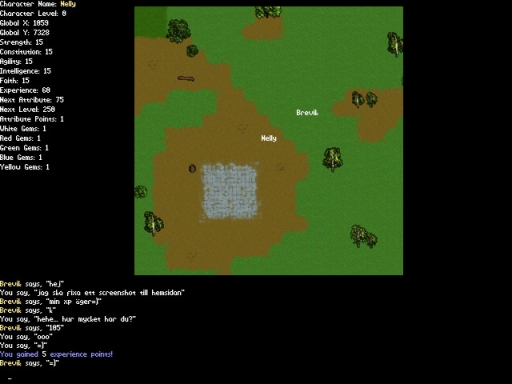 This is what Akarra looked like at the end of 2003: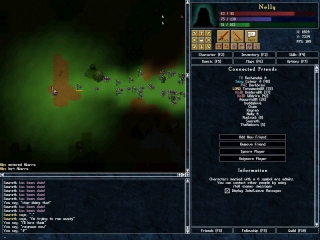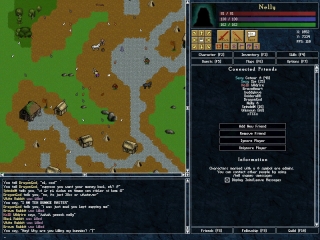 Here's a pic of thewreck and Kinten  from the summer of 2006: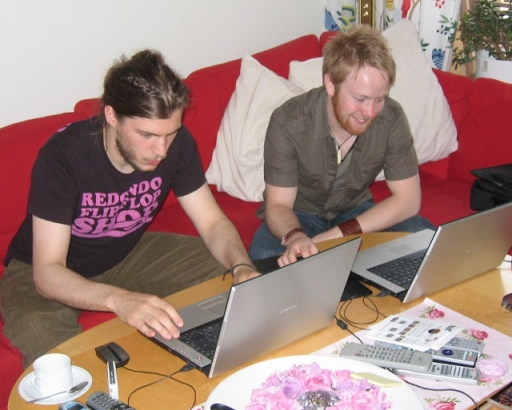 … and a picture of me and thewreck: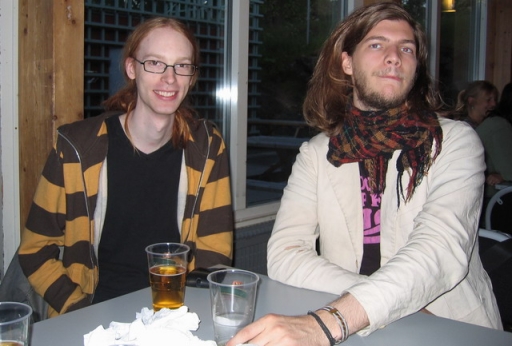 You can read more about Whispers in Akarra in its blog category!
/ jeb_
PS: There are still some active shards where you can play Akarra! Check out www.akarra.com.  /Kinten