March 22nd, 2013,
Cobalt
,
Game Development
,
Musings
,
thewreck
In this post I will talk about:
Adventure mode!

Item Comparison
Hit the jump for the full read!
Adventure
Our main focus right now is the adventure mode. We've been working intensely on it for about 2 months, and while we are not ready to release anything of it just yet, I can show you some of the ideas and concepts we are working with.
Light and Dark
We love exploration.
We love dark and scary!
But just making everything black isn't a good solution.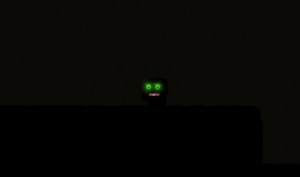 You need contrasts and varying moods. To achieve this we had to work on improving the lighting of the game. One component is that it is now possible to render most common tiles with individual colors for each corner: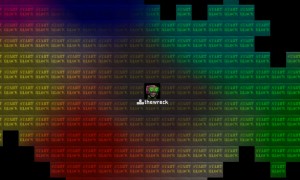 Then we let lights affect those colors. Left light is only using the shader, while the right light is also affecting tile corner colors.

Having this we could now create really dark areas, while still being able to light them up nicely for contrast: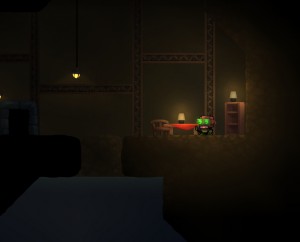 Procedural + Design
We also love exploration!
The key component in exploration is not knowing that will come next or what you will find. I'd go so far as to say it pretty much defines it. Because of that, and because we want to give the adventure good replay value, we have created a system that combines design with procedural content generation on a number of levels. Let's examine a normal room:

The cabinet may or may not be there, it may or may not be locked. It's contents are unknown.
The entrance leads to another procedurally created room.
There may or may not be items on the table and there may or may not be actors hanging around there. What items, and what actors and what they will look like or what items they possess is unknown.
The door may or may not be locked. What kind of lock is unknown.
The urns may or may not be there, and the contents of them is unknown.
There may or may not be items on that shelf. What kind of items is unknown.
(not shown in picture) a bunch of assorted decorations may or may not be there.
What spawns where is controlled from higher up. Maybe the room is owned by a pirate mushroom clan that is preparing a spikebird feast on the table, or maybe the room belongs to a hermit lunatic that stores its bomb and grenade stash in those urns and to guard it has put a hefty pad lock on the door.
What about exploring those dark and scary caves?
Lets examine a 3×3 dungeon:

The dungeon has incoming travel where the red lines are. When the adventure is generated, it creates paths between all travels and places other optional things like a goal. As you can see, 1,2 and 3 are all just different solutions to the same dungeon making sure that every time you play, exploration will remain fresh and surprising.
So finally, you find yourself exploring a dark procedural cave, fumbling with the light enhancer to try and find a way out.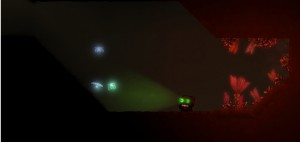 Item Comparison
Another fun thing I have been working on is item comparisons. Since the game contains a bunch of both weapons and equipment, playing the game effectively in an adventure would almost require you to have a wiki or similar open on the side for you to have any chance at all to make an informed decision. Do I buy item 1, or 2? Do i equip this helmet or that helmet? Do I buy this upgrade, or that upgrade? Here follows a couple of screenshots of me using the system:
Comparing two weapons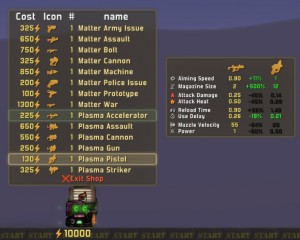 Inspecting the effects of an upgrade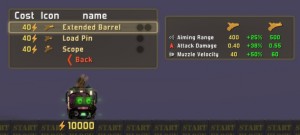 Equipping a helmet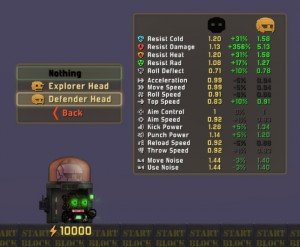 Also, as you can see in the last screenshot here, equipping a helmet or any other piece of equipment has a really complicated effect. This is likely the first glimpse into what a helmet actually does since they were introduced.
That is it for now!
If you have any questions, just drop a comment!