December 14th, 2014,
Cobalt
,
Game Development
,
Previews
,
This Week
Welcome back!
As many of you might know, guess or assume, in the next version there will be some new weapons for you to shoot, throw or slash into the baddies' faces…
This week, I present to you two new curious throwables that can be quite useful in some situations.
Need help?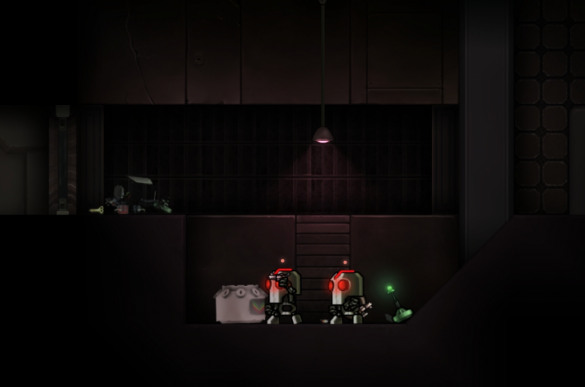 Beep boop, incoming!
Got trouble with too many enemies? Now you can call for allies that will teleport in faster than a rail bullet (note: not really) to aid you in your fights!
All this technology magic is done using a Robot Beacon, a small gadget with antenna that, once deployed, will emit a signal calling for help.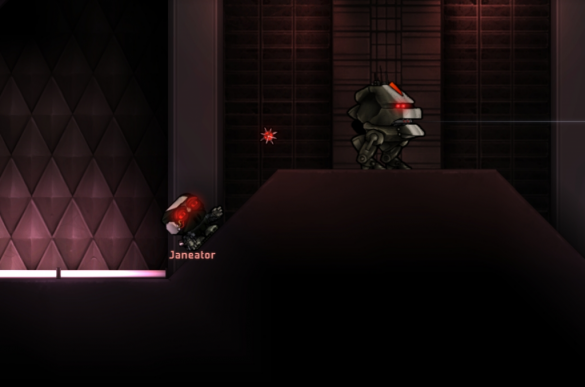 Spiky red glowing destiny caught mid-flight.
Is the room too full of robots? Did you run out of beacons?
Worry not, because here is the latest weapon designed by and for true hacking geniuses: the hack grenade!
This useful tool will allow you to hack whichever mechanical foe it collides with first, or the nearest unit within a certain range if thrown to the floor. See that predator? It used to mean trouble. Used to.
The hack grenade it's also quite a better weapon than the hack device; it doesn't force you to stand still waiting for enemies to kill you while using it. What does that mean? It means you can ride predators to battle! Those baddies will know what it feels like to face such a machine now.
In this video you can see how to use both of the above weapons for practical purposes, plus some stealth suit sneakyness!
That's all for today!
I hope you enjoyed this week's blog post. While shorter, I'm sure it delivers some of what most of you like the most: action!
Be sure to come back next week to check out what else Cobalt has in store for you!
/janeator