December 28th, 2014,
Cobalt
,
Game Development
,
Previews
,
This Week
Happy holidays!
How's visiting family (or whatever else you do!) going? In my case, it's keeping me quite busy!
However, I had enough spare time to check the Oxeye blog during the 25th!
What's so important about that, you ask? Well, our dear community member Librus wrote a very interesting blogpost to celebrate such day and holidays!
Go read if you haven't already! The link is here.
"Spartans"?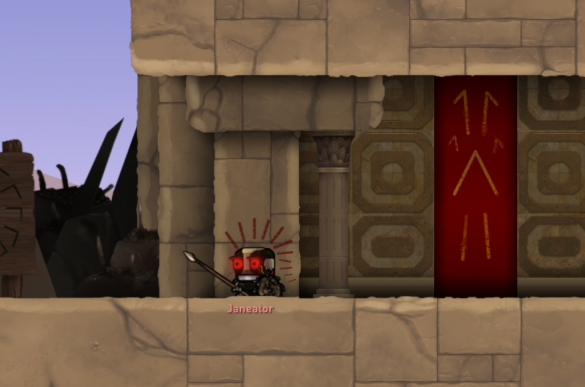 Cobalt says he has no idea what you're talking about.
Cobalt might not be an ancient fighter about whom legends are written (yet), but every metalface who thinks of himself or herself as a decent fighter must be skilled in the use of sharp objects!
That's where spears -and other stuff!- come in.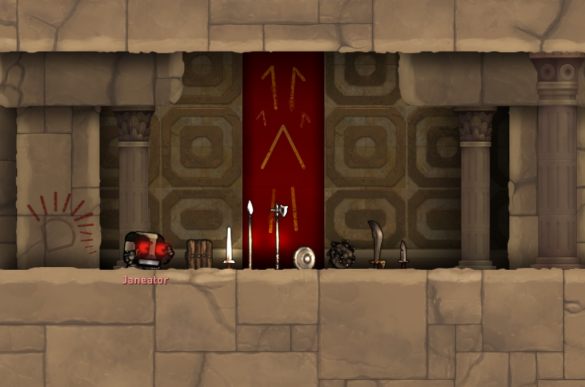 Pointy! Sharp!
In the new update a bunch of new melee weapons and equipment is going to be included. Isn't that awesome? I feel like dueling someone every time I see the new swords. Wait, did someone say dueling?
Check that out! I won! Now who wants to duel with me?
Aw, seems like we'll have to wait a little longer.
That's all for this year!
And again the year comes to an end. Happy new year everyone!
I hope you enjoyed these small blog posts I've been doing until now. Hopefully now you want the next version even more!
Next week there won't be a blog post, probably. The week after that… we'll see!